Outstanding skills in the selection of fishes are utilized for procurement and processing.
We mainly deal in salted and dried fishes, such as Atka mackerel, herring, Sohachi flounder, sandfish, and saury. Of these, 90 percent is Atka mackerel, whose raw materials are obtained from Rausu for processing. Besides, our shop next to the Sapporo Central Wholesale Market sells fishes landed in Otaru. At the shop, we serve various customers through face-to-face sales, such as fish dealers, izakaya bars, and general users. We are also exploring a new market, such as the wholesale of gift products to e-commerce companies. Our assets are outstanding skills in the selection of fishes and trust that we have built over a long period of time.
---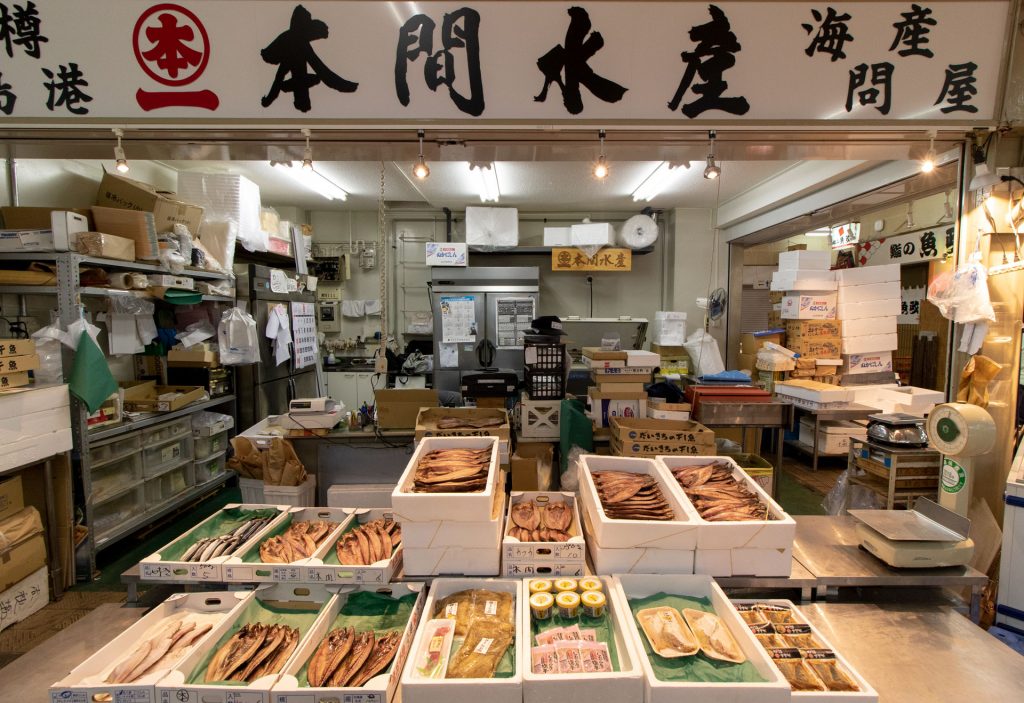 ■A view of the shop
We place importance on the communication with customers and make it a rule to give them specific explanations on our products.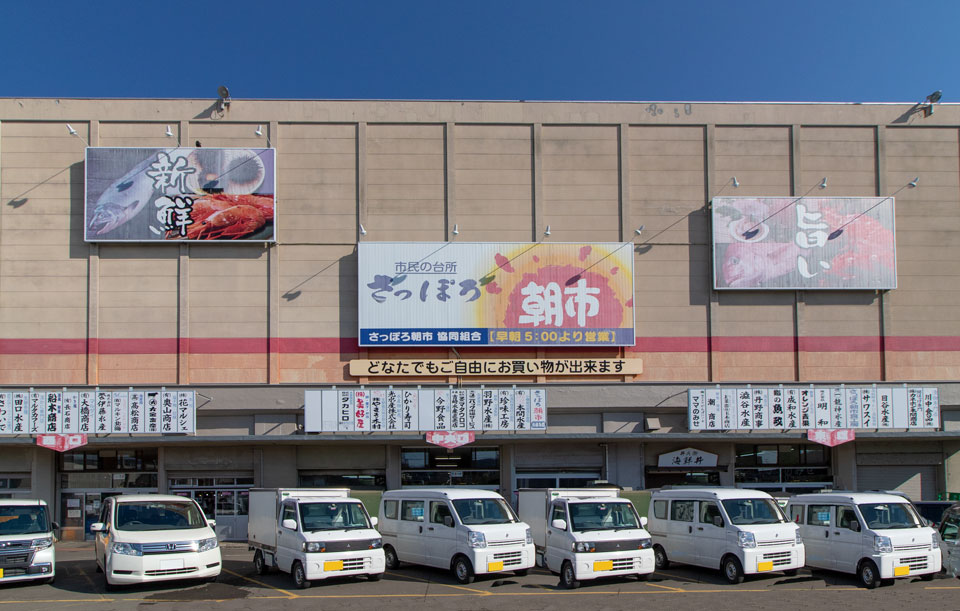 Products handled
Butterflied Atka mackerel, butterflied herring, dried Sohachi flounder, fresh fishes, cold meals, etc.
history
1958 Mr. Fusao Honma started the business.

October 1970 Opened a shop in Maruka General Food Center (currently Sapporo Morning Market Cooperative).


1984 Mr. Tsuyoshi Honma became the president. The situation continues up to today.