We wish to supply products that we can be proud of as genuine products from Hokkaido.
Since the establishment in1910 in Shukutsu, Otaru, we have manufactured products with the motto of "the taste of sincerity," focusing on roe products, such as cod roe and herring roe. Salted cod roe from Hokkaido, our flagship product, uses the fresh roe of cod caught in the Funka Bay (Uchiura Bay). Since around 1955, it has received a favorable reception from across the country as "the mark of a lighthouse." We also manufacture and develop the salted roe of herring from Maehama, Otaru, whose catch has been recovering, and products that use adult fishes. To deliver safe and secure products to customers, we conduct thorough hygiene control and regular inspection in accordance with our standards.
---
■The King's Sea Urchin
■Cod roe from Hokkaido
■Salted herring roe from Hokkaido
■Soy sauce-pickled salmon roe from Shibetsu, Hokkaido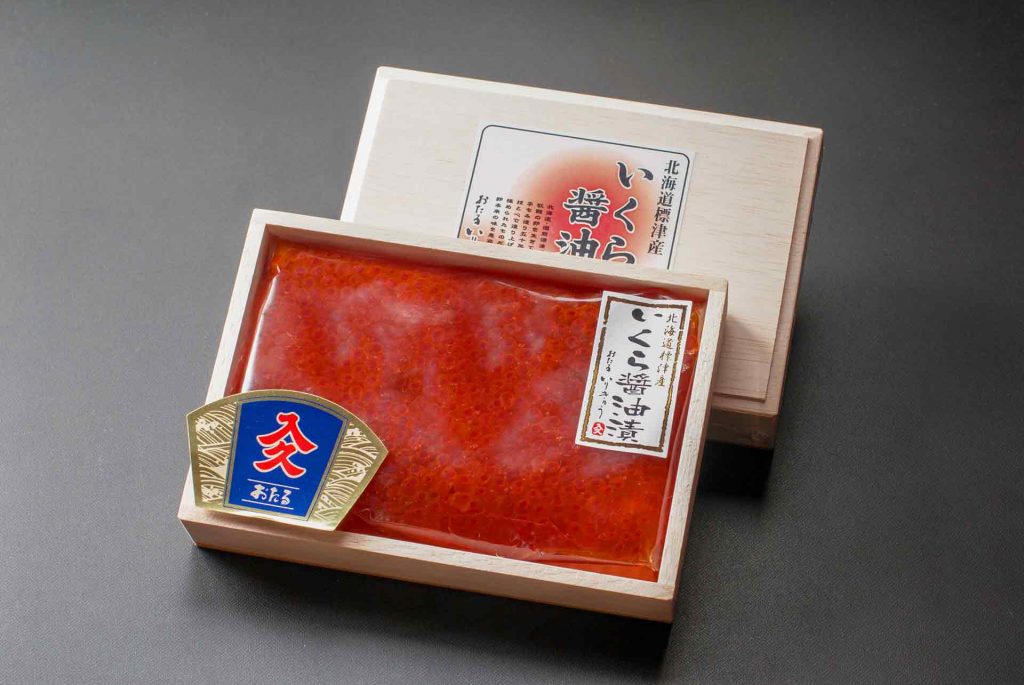 ■Herring kanroni from Otaru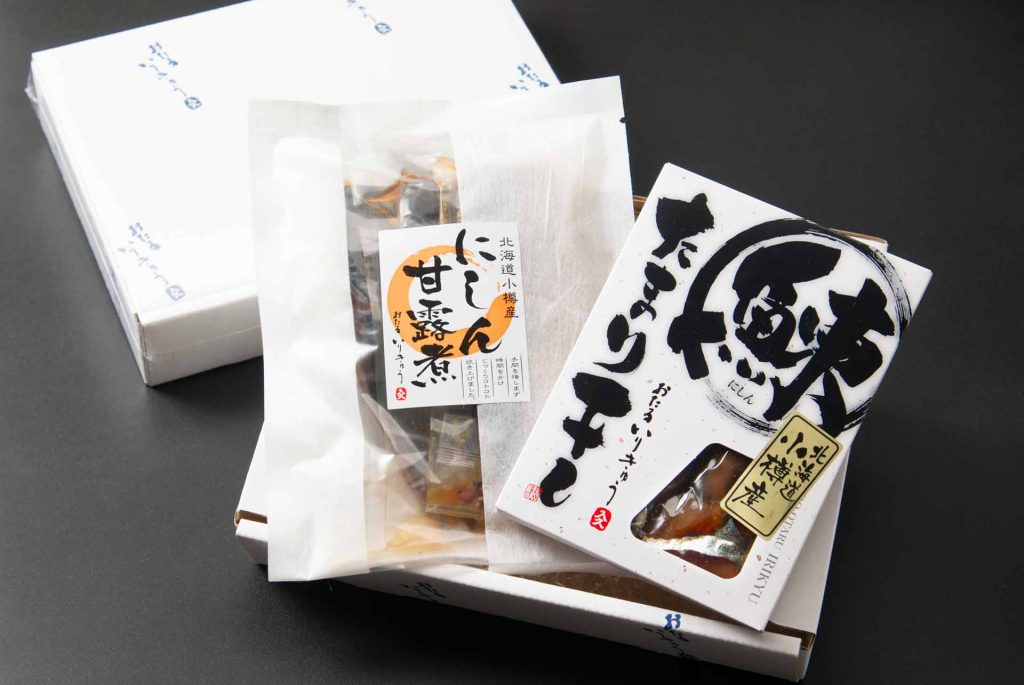 ■Salted sweet shrimp from Hokkaido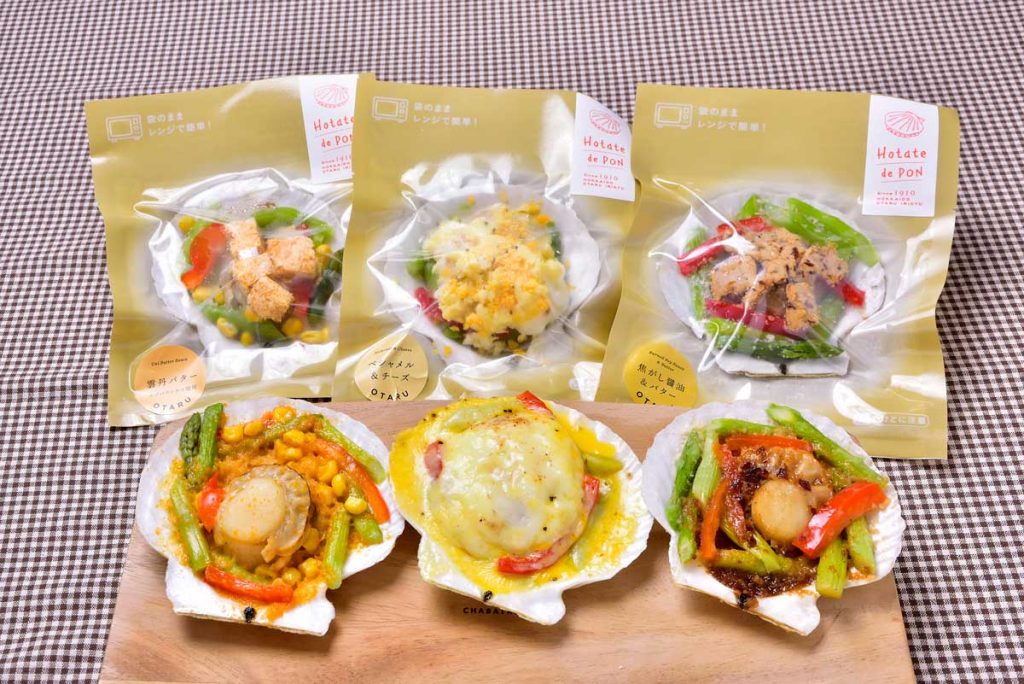 4th Otaru Fisheries Processing Grand Prix. Gold Award
Hotate de PON
This product is a fine item you can easily enjoy the taste of the chef just by heating it in a microwave oven (500W, 600W) for about 2 minutes to 2 minutes and 30 seconds. There are three types of sauces available.
To bring out the taste of the authentic chef, we received advice on making sauces from the owner chef Maeda, who runs the AN Dining restaurant at the world-famous resort "Niseko"
We used the live scallops raised off the coast of Otaru for two years and green asparagus and red paprika of Mr. Akagi in Akaigawa Koropokkuru Village. It is a product you can enjoy the taste, flavor, and texture of each ingredient carefully selected. Please enjoy the three flavors that focus on the ingredients of Hokkaido.
~ Three kinds of flavors ( Sauce )~
Bechamel & Cheese: Two kinds of cheeses were added to a white sauce made of milk and butter from Hokkaido.
Browned Butter Soy Sauce: We made the browned butter of special quality at our company which put chopped shallots in and heated soy sauce and butter with great care.
Sea Urchin Butter Sauce: Butter sauce made by mixing Hokkaido butter with Ezobafun sea urchin (Tsukudani) from Otaru abundantly. The corn is also topped.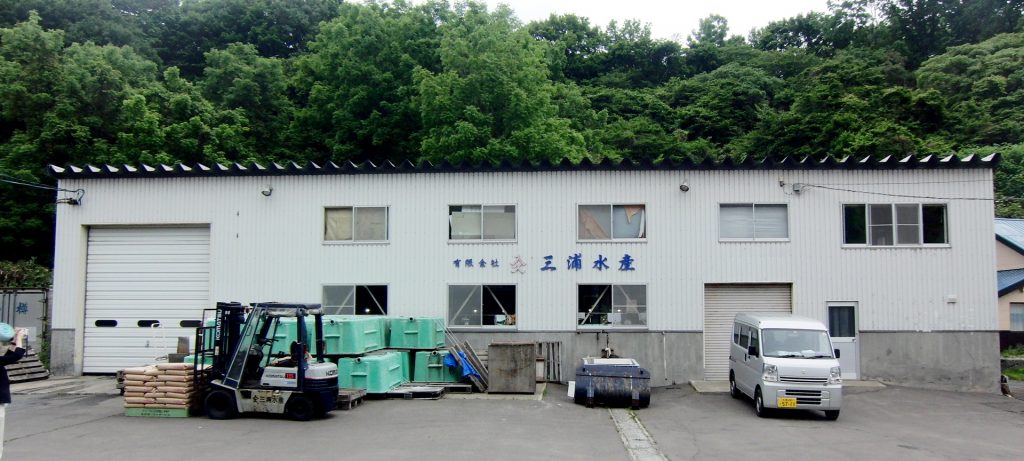 URL
https://www.miurasuisan.com/
Products handled
Salted cod roe (from Hokkaido), karashi-mentaiko (spicy salted cod roe), salted herring roe, seasoned herring roe, salted sweet shrimp, processed products of herring, etc.
history
1910 Mr. Kihei Miura started the business in Shukutsu, Otaru City.

1979 Set up Miura Suisan Ltd.