We wish to protect Japan's cuisine culture and contribute to the health of customers through foods.
We are a processed marine food manufacturing company, focusing on the production of salted herring roe.We import high-quality raw roe and spawner herring caught in the North American Pacific with rich fishery resources and make products using superior technologies. Today, as much as 20 percent of the entire import volume of raw herring roe imported from Canada and Alaska is put on the market as our company's product.Salted herring roe, which is our flagship product, is shipped to public markets mainly in major cities in the Kansai region as well as in other major cities and are attracting enormous support as Yamani Brand.
---
■Seasoned Kazunoko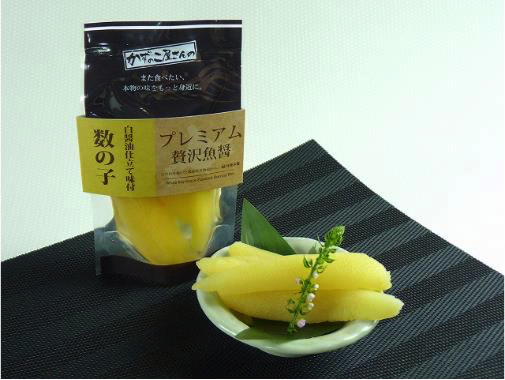 Kazunoko from the Pacific Ocean is characterized by its crispy texture that Japanese people like. We use genuine products that are easy to eat. Based on white soy sauce, the flavor of herring fish sauce is added to create a timeless and elegant seasoning.
---
■Kazunoko Matsumaezuke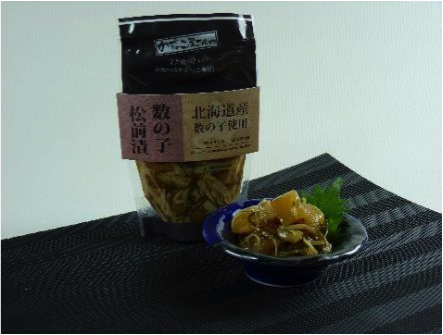 We abundantly use rare Kazunoko from Hokkaido. The herring fish sauce produced in-house enhances the sticky kelp and squid flavors. The thick stickiness goes well with rice.
---
■Herring rape blossom pickles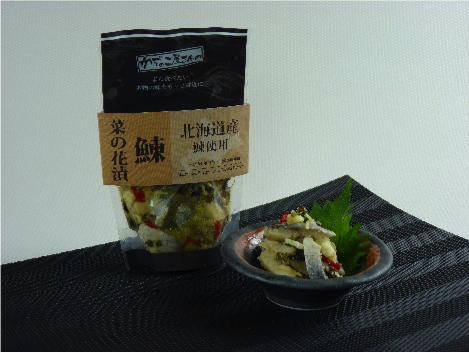 Rape blossoms are added to the fillet of herring from Hokkaido and pickled in sweet vinegar. Contains shredded ginger for a refreshing aftertaste.
---
■Notched herring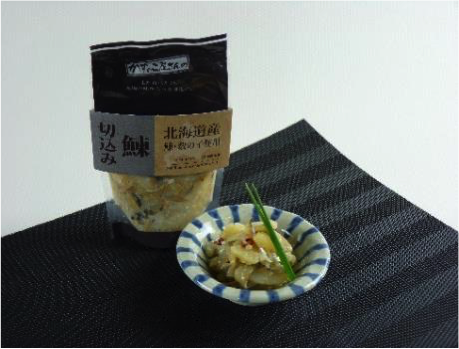 The texture of the herring from Maehama, Hokkaido, and the chewy texture of Kazunoko's bubble wrap are in perfect balance with the umami taste of the Jiuqu. As it ages, it becomes sweeter, melts and has a milder mouthfeel.
---
■Kazunoko Mekabu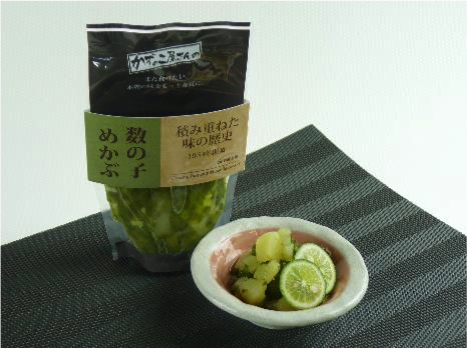 The crunchy texture of Kazunoko and Yamakurage (mountain jellyfish) is intertwined with the stickiness of Mekabu, creating an exquisite textur
---
■Pickled herring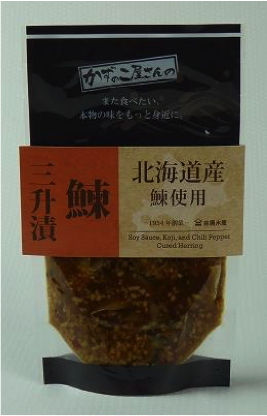 With soy sauce, Jiuqu and red peppers. Spicy northern taste. It is a special pickle of Kazunoko with plenty of Hokkaido herring and Kazunoko from Kazunoko shop. The name "Sanjo-zuke" comes from the fact that Nanban, Jiuqu and soy sauce are pickled in the amount of one sho (1.8L). It is a local dish of Hokkaido and Tohoku region.
---
■Salted herring roe / 1kg
Raw herring roe from North America is so sticky that it turns into crunchy herring roe.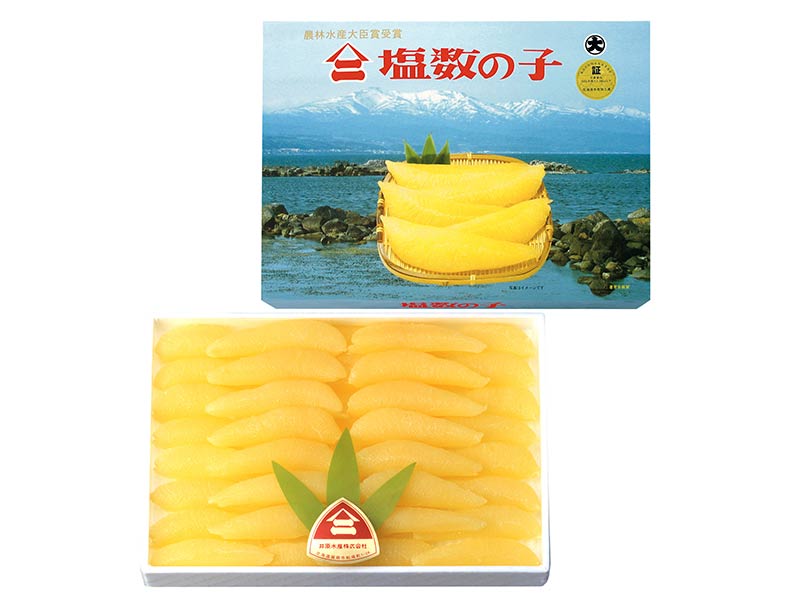 ■Salted cod roe
Salted cod roe is made mainly from Alaska pollack caught in the Sea of Japan.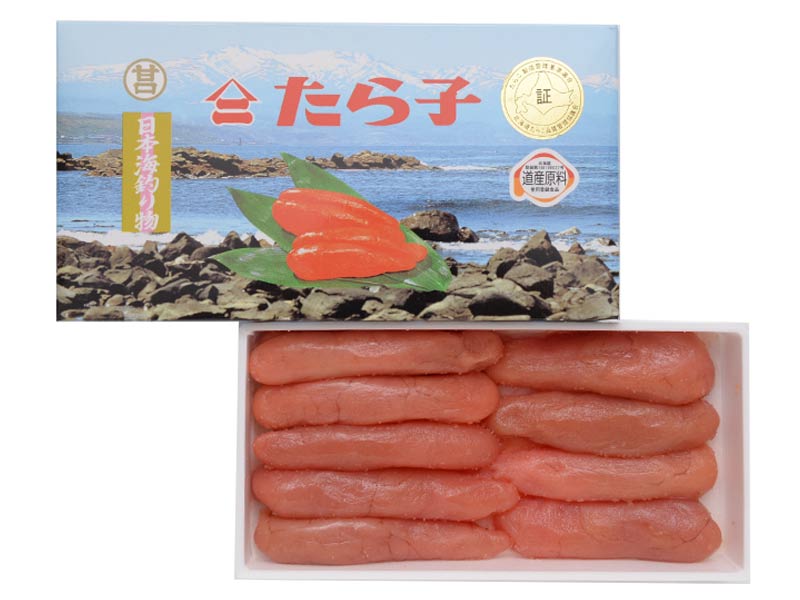 ■Healthy herring roe / 65g
Flavored herring roe dressed in white soy source
Recognized as a "Heathy Do" food under the Hokkaido food functional display system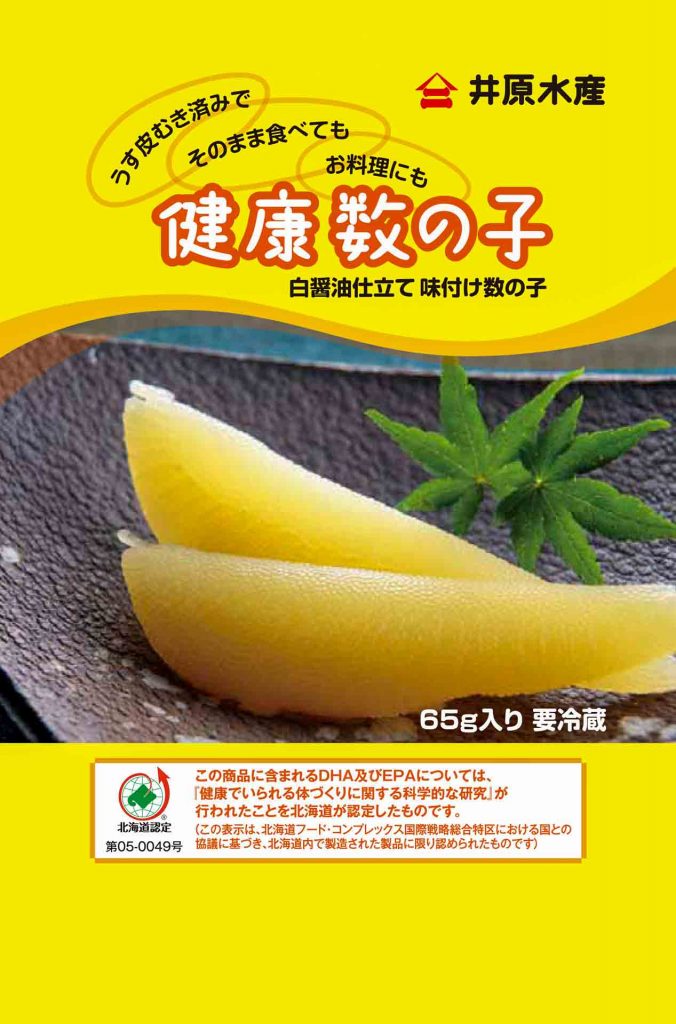 ■Healthy herring roe / 50g
Salted herring roe reconstituted in water
The number notified to the Consumer Affairs Agency as Food with Function Claims: C2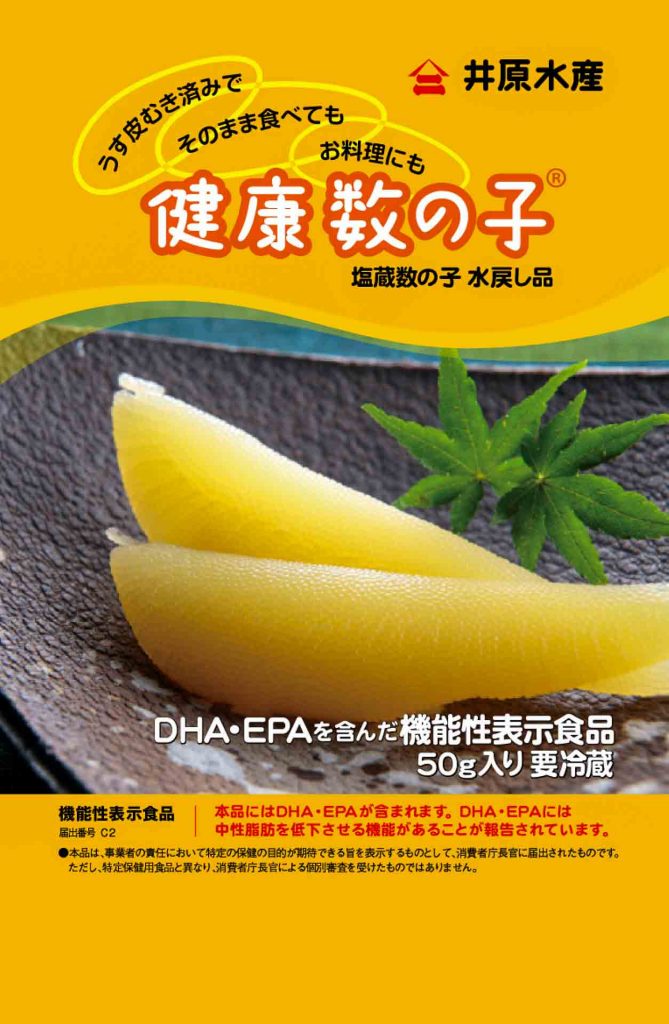 Production and packaging of herring roe are all done manually.
URL
https://www.yamani-ihara.co.jp/
Products handled
Salted herring roe, flavored herring roe, salmon roe, processed herring
Qualification
Marine food processing facility for export to USA (HACCP for USA) — Main plant, ISO9001-2008—Sapporo branch
history
October 1954 Mr. Choji Ihara started the business as a fish

June 1958 wholesaler.Reorganized into a stock compay.

July 2002 Hoshimi Plant of Sapporo Branch was completed.